Why Open Banking and Platforms and Where to begin?
Across the globe, Platforms are increasingly demanded by customers, and implemented by incumbents. This is proving to be the largest provider of the change in the modern financial services industry. But from Open Banking to platforms, from digital ecosystems to APIs, from PSD2 to Third Party Providers, it can be very confusing. For this reason, CFTE has designed this Masterclass to give you a sound understanding of how platforms are transforming financial services.
5 of the Top 10 Financial Institutions are now Platforms
Global Industry Experts and Programme Directors
Learn from
Huy Nguyen Trieu is the Co-Founder of the CFTE - Centre for Finance, Technology and Entrepreneurship. He is also the CEO of The Disruptive Group – a business builder and advisory firm in innovation and finance. Prior to setting up CFTE, Huy was a Managing Director at Citi, and previously at Royal Bank of Scotland and Société Générale. Before banking, he was the CEO of Ukibi, a VC-funded startup in the US. He is a frequent keynote speaker in Europe and Asia, likes to teach and share with students and entrepreneurs, and is regularly quoted in articles on innovation and finance. He writes the blog Disruptive Finance, is a Fintech Fellow at the Centre for Global Finance and Technology at Imperial College, an Entrepreneurship Expert at Oxford Said Entrepreneurship Centre. He is also a member of ESMA's Consultative Working Group for financial innovation and a founding member of the Asian SuperCharger, one of the largest Fintech accelerators in Asia. Huy is a graduate from MIT (US), École Polytechnique (France) and Ecole des Ponts et Chaussees (France). He is married and a happy father of 3 daughters.
Huy Nguyen Trieu
Co-Founder of CFTE
Global Industry Experts and Programme Directors
Learn from
Dr. Stephan Murer, owner of Murer Consulting GmbH, is an independent technology consultant and board member. Until 2017 he was Group Chief Technology officer at UBS AG, responsible for architecture and innovation of UBS's information systems. Before that, Stephan Murer performed the same role over many years at Credit Suisse. In parallel to his corporate functions, Stephan has remained active in the academic world by teaching at various universities including at the Computer Science department of Oxford University, and by publishing regularly. Furthermore, Stephan Murer is engaged with startup firms and private equity funding.
Stephan Murer
Ex-CTO at UBS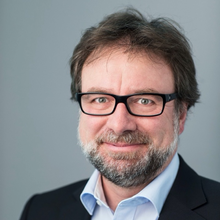 After this masterclass, you will be able to:
Identify the impact of Open Banking and Platforms in Financial Services

Understand the urgency for incumbent financial institutions to develop and execute a strategic plan to implement Open Banking

Analyse the various challenges faced in the Financial Industry when seeking to adopt the platform business model
01

Welcome to the Masterclass on Platforms in Financial Services

Preliminary Survey - Getting Started

02

Presentation on Platforms in Financial Services

Open Banking: Industry Overview

Open Banking: Challenges for Incumbents

03

Sample Lecture from Business Models and Transformation of Incumbents by Secil Watson

Open Banking APIs: Benefits & Monetisation Lecture

04

Concluding Remarks from Huy!
60,000+ professionals trust CFTE to grow their knowledge on digital finance.
Explore the full Open Banking and Platforms Specialisation
Click to view courses